Huntington Harbor 7/06
---
SeapointFlyGuy

-

6/7/18 at 12:57

It was mostly slow in the HH today, except for one very interesting boat cove I drifted into on the way in. Not sure how I ended up spending 4.5 hours afloat. Weather was weird; a strong south wind came up prompting me to head for cover early (or so I thought) which subsequently subsided allowing a mild north wind to take over.

First half of the session all I could manage were a couple of these: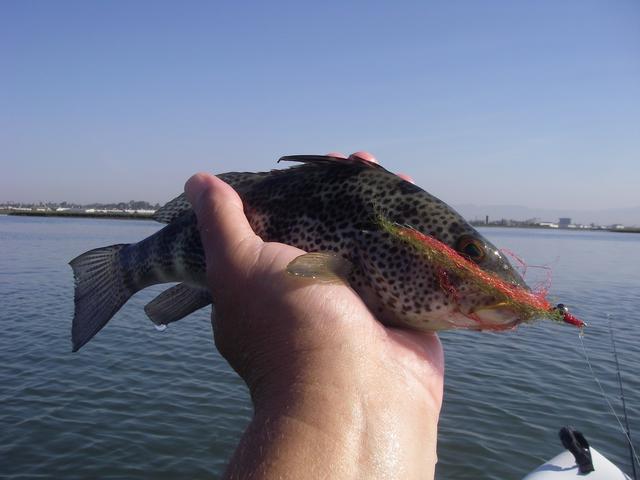 But then I stumbled across the spot. I noticed a little top water activity, started getting bumps, and saw a sizable needlefish follow my fly almost up to my kayak. So I settled in for a little needle-fishing. That's when the water began boiling next to me. Suddenly strikes or hookups every cast, and I lost a couple somethings that felt heavier than those needles. Then I started landing these: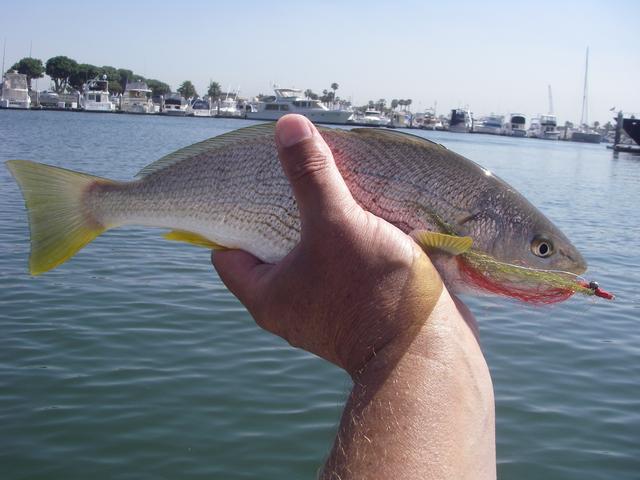 And then this guy: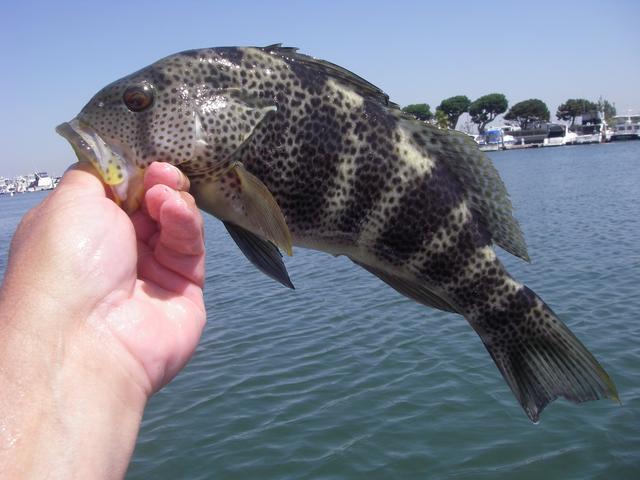 It was wild. The needlefish would be bopping around the surface in places, and then the water would start boiling, then stop, and repeat again. Fish were nonstop messing with my fly, with a major rod-bender thrown in here and there. From what I could gather, multiple species seem to be involved – the needles on top, the croaker in the middle, and the bass from the bottom, attacking a baitfish school. This went on for the better part of an hour.

I never did land a needlefish. They were hard to hook. Had a lot of fun trying. But made most of my retrieves after a 12-second drop, which is where the YFC seemed to be. Landed several good ones. The tide and wind eventually teamed up to push me onward, whereupon the action ceased.
---
fliyak

-

6/7/18 at 16:30

That sounds pretty cool. The ocean seems to dish up something radical every once in a long while.
---
x-flies

-

7/7/18 at 11:40

You hit it right, catch them where you find them.
---